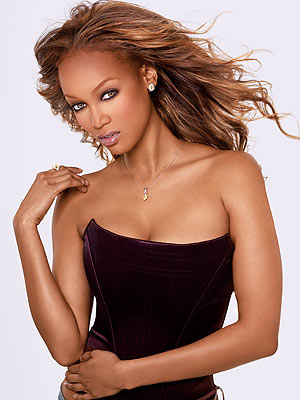 A lot of folks remember when Tyra Banks decided to take off her Super Modeling clothes and head to Harvard.  The multi-talented megastar has wowed millions with her extraordinary vision and incredible work ethic.
In recent public appearances, Banks has expressed the challenges and opportunities that came from going back to school.
Tyra Banks surprised everyone when she announced she was going back to school, and not just any pen-to-paper institution, but Harvard Business School. But it seems as though the experience has shocked Banks just as much as everyone else.
"I think they make it hard on purpose," Banks told the massive crowd at her "Modelland" book signing in New York of her strict education. "Once you get done reading one assignment, you get another."
Banks told me that she had once planned to attend L.A.'s Loyola Marymount University, but was discovered as a model at age 17.
"The lightbulb went off to write when I was 16 years old. And I got accepted to many colleges, and I got sidetracked when I got discovered to be a model," Banks tells me. "A nice distraction. Then I came back to producing with 'America's Next Top Model' and now I'm coming back to the writing side."