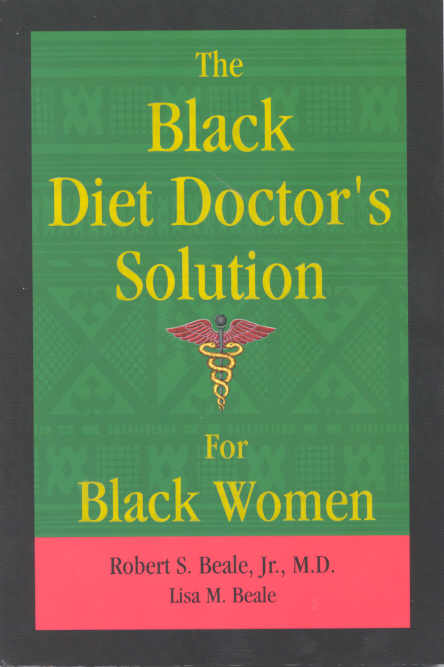 Black women are constantly fighting obesity in the United States. With so many different fad diets and pills out there, it is frustrating to come up with no results.
Weight Loss book "The Black Diet Doctor's Solution for Black Women", written by the late Dr. Robert Beale and his daughter Lisa Beale, brings an alternative to weight loss for black women.
Instead of listening to all of those diet ads and pills, the book explores eating and exercising strategies directed specifically towards Black women.
Lisa Beale said in the August 2004 issue of Ebony Magazine, "Our book offers all Black women who suffer with obesity and who struggle to reach a healthy weight a realistic solution for permanent weight-loss success."
"Weight is like hair - you are born with a certain type," says coauthor Lisa Beale. "However the type of hair you have determines the salon that you go in. Many Black women have been going in the wrong 'salon' and listening to the wrong 'stylist' for their weight."
You can check out the book and it's authors
here
, as well as get information on purchasing it.